You present quantitative data to inform, alert, persuade and to call people to action! A few seconds is all it takes to capture your audience's attention… or to lose it forever. Do you remember the last Excel spreadsheet you saw projected onto a screen? No? It's quite normal! To be effective and to remain in your audience's memory, raw data needs to be transformed into presentation data. Find out how with . Dress up your numbers!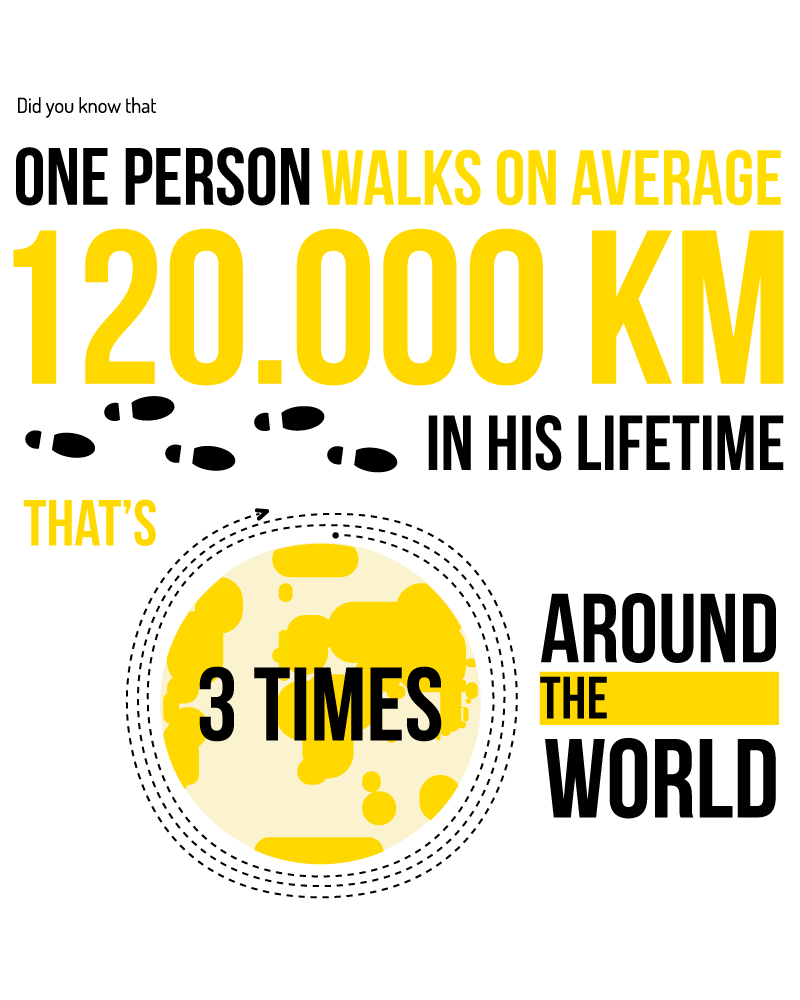 90º THAT CHANGES EVERYTHING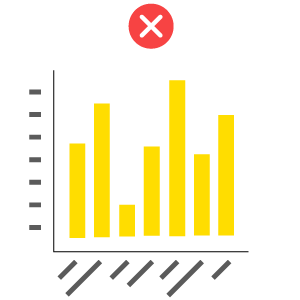 Vertical histograms are highly efficient graphics. However, when the horizontal axis labels are long and therefore at an angle, the message is not so clear. Rotate your histogram by 90° and work your graph in a horizontal format. There's plenty of space for the axis labels: you can even make use of the additionally space within the bars. By the way, if you can, rearrange your data in ascending or descending order.
 TOO MUCH COLOUR KILLS COLOUR!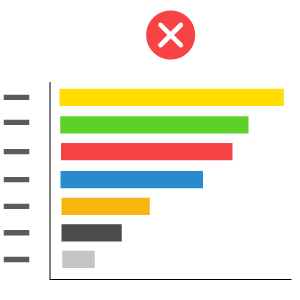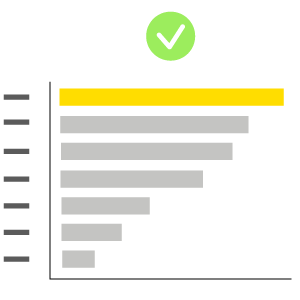 Avoid using too many different colours in your graphics. The most common mistake is to give a different colour to each data item. Colour is an element of differentiation that must be used sparingly and which should serve your message. What do you want your audience to see?
 SAY "NO!" TO THE FLOATING 3D PIE CHART!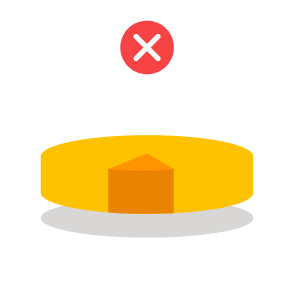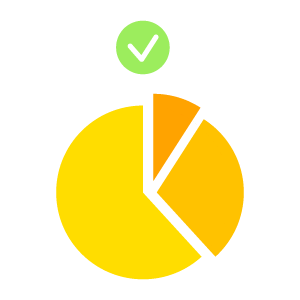 If 3D means nothing and is only there for decorative purposes, get rid of it! It restricts the perceived reality and value of your graph. It unnecessarily complicates your data-visualisation (additional shades of colours, superfluous lines …). S-I-M-P-L-I-F-Y! In general, and for all your graphics, focus on presenting in 2D.
 WITH YOUR TABLES, GIVE PROMINENCE TO YOUR INFORMATION!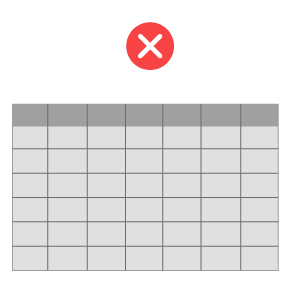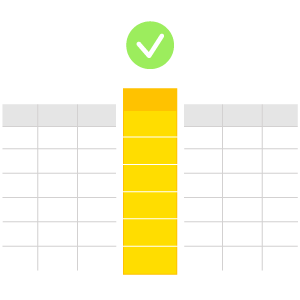 Tables are very effective tools for written communication but much less suited, if at all, to a visual presentation format or to being projected onto a large screen. The graphics also suffer from another faux pas, namely the use of default formatting: too many colours, too many lines, too many prominent grids, and in particular no hierarchy between the main information (values) and the secondary information (grids, background, etc.). Make the secondary information as small as possible, using grey for example, and only use colour to make your information stand out.
 TO AVOID INDIGESTION, DON'T USE MORE THAN 6 PIECES OF PIE IN YOUR CHART!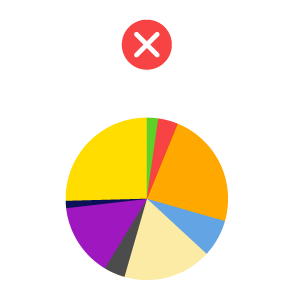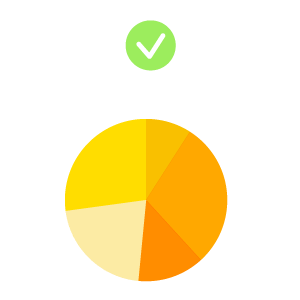 If you use more than 6 parts in a pie chart it becomes very complicated for your audience to decipher. Remember, graphs are used to shorten the comprehension time and to simplify concepts. The strength of a great data visualisation tool is that it can be understood in an instant!
More than 6 parts? Try other graphs such as histograms or bar charts, for example.