Mark Raison
CONSULTANT IN STRATEGY, CREATIVITY, INNOVATION AND DISRUPTION
Mark is the founder of YELLOW IDEAS. He has been a creative consultant since 1987, leading strategic meetings, facilitating creativity days and hosting 'Innovation & Creativity' training sessions across five continents.He is the author of four books, including Strategy & Creativity.Besides creativity and travel, he is passionate about peppers, both real and false peppers.In 2003, he created l'Académie des Poivres (The Pepper Academy).

  MOBILE
+32 497 53 15 83
Martina Bayers
PRESENTATION DESIGNER, STRATEGY CONSULTANT, KEYNOTE SPEAKER
For over fifteen years, Martina has been a creative consultant and facilitator, and a presentation designer. She guides executives and their teams through the creation of original and persuasive visual presentations. She also trains individuals in the art of delivering unforgettable TED talks. She is the author of Réussissez vos présentations PowerPoint (Successful PowerPoint Presentations).

MOBILE
+32 495 26 24 04
Olivier Massa
ARTISTIC DIRECTOR, ILLUSTRATOR, VISUAL FACILITATOR
Olivier Massa is a young artist from Liège, in Belgium. An illustrator and designer, he has been the Artistic Director of Yellow Ideas for several years. Since 2012, he has developed the Yellow Ideas brand image, in addition to the company's communications, websites and blogs. He accompanies Martina Bayers and Mark Raison in their creative meetings and strategic seminars, where clients and attendees can benefit from his talents as an illustrator and artistic director. He also provides artistic direction for brief periods in companies that need a dose of creativity in their communications, particularly in HR departments.

MOBILE
+32 494 72 77 17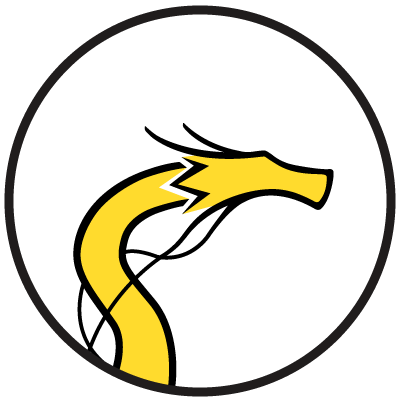 Kiiro
PROTECTOR OF SMALL DRAGONS AND CREATOR OF DRAGONERY
Kiiro, the yellow dragon of Yellow Ideas, is the great inspirer of the creative and the innovative. He embodies the power of creativity, its richness and its invaluable role in the lives of all of us. He promotes openness and receptiveness without criticism towards new ideas; he encourages us to accept ideas that are considered impossible. He reminds us that everything is possible for those who approach their dreams and their innovative projects with method, enthusiasm and creativity.
Where we have already worked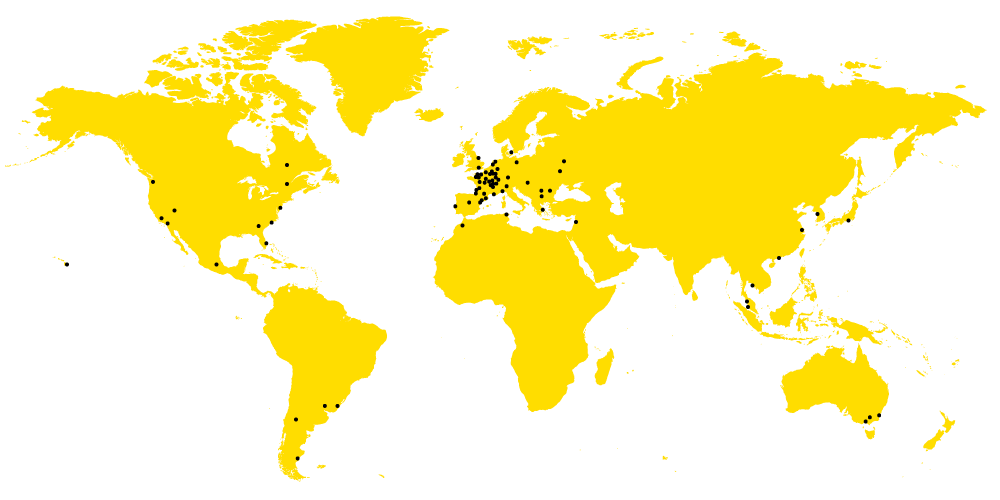 Barcelona, Madrid, Sitges, Oviedo, Paris, Lille, Marseilles, Lyon, Toulouse, Strasbourg, Deauville, Le Touquet, Bordeaux, Montpellier, Caen, Reims, Besançon, Annecy, Le Havre, Bayonne, Orléans, Laval, Grenoble, La Rochelle, Evian, Monaco, London, Newcastle, Copenhagen, Lisbon, Brussels, Bruges, Antwerp, Namur, Kortrijk, Liège, Charleroi, Mons, Luxembourg, Milan, Geneva, La Chaux-de-Fonds, Neuchâtel, Delémont, Zurich, Athens, Budapest, Bucharest, Sofia, Kiev, Amsterdam, Rotterdam, Dordrecht, Enschede, Berlin, Düsseldorf, Munich, Hong Kong, Shanghai, Seoul, Tokyo, Langkawi, Penang, Singapore, Montréal, Québec, Trois-Rivières, New York, White Plains, Manchester, Salt Lake City, Portland, Miami, Hawaii, Mexico City, São Paulo, Buenos Aires, Mendoza, Tunis, Marrakesh, Beirut, Sydney, Melbourne, Yarra Valley
CONTACT US DIRECTLY HERE!